Tinder vs Bumble? Which Is The Best Dating App
Dating in the twenty-first century is hard enough without wading into the whole Tinder vs Bumble debacle. Don't worry — we'll help you figure out which dating app is better for your romantic chances.
Tinder and Bumble are two of the biggest names in online dating today, and their bitter rivalry goes way, way back. It's not a friendly tussle, either.
Bumble founder and chief executive Whitney Wolfe Herd was Tinder's co-founder, and her departure from the company was acrimonious, to say the least. With Bumble established, several of Tinder's key employees followed Wolfe Herd and jumped ship.
The two companies are currently embroiled in a couple of lawsuits, making the debacle a literal Tinder vs Bumble match.
But what does this all mean for you, the consumer? Both apps perform essentially the same function, so it's really down to a matter of preference. It sounds like a cliche, but there's really no "better" app here. It all boils down to which app can perform better in achieving your personal dating goals and expectations.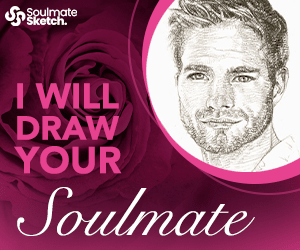 So let's take a look at the key characteristics that set Tinder and Bumble apart. They're rather similar, obviously, but there are important differences that can significantly impact your romantic chances. Picking the right app brings you greater dating success.
(Of course, you can always maintain both apps on your phone, but a lot of people don't have the time, energy, or inclination to do so.)
In the battle of Tinder vs Bumble, here are some key areas to look into.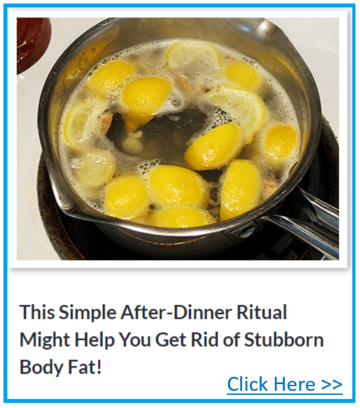 User Base
Tinder is the OG of dating apps, so It has the widest user base. It's also popular in both the United States and overseas, so you can use the app wherever you go. There's a greater chance of finding a match when you have such a wide range of users to work with.
Bumble isn't that far behind when it comes to user base, but it still hasn't gotten on Tinder's level. It may take a little more time for Bumble to increase its user population, though it has been growing quite fast and is poised to compete with Tinder on this issue in a couple more years.
For now, though, if you're looking to cast a wide net, Tinder is the better option.
Gender Ratio
Strictly speaking on the male vs female ratio, Tinder has a noticeably large disparity with two men for every woman on the app. If you're a man, that's a lot of competition to deal with.
Bumble has the better gender ratio, with one man to every female app user. Men on Bumble commonly feel like they have better chances at getting a match and talking to women on the app than on Tinder, where women can easily swipe left because they have more choices.
Women can go either way with Tinder or Bumble, as the gender ratio on both apps can yield very different benefits. On Tinder, women have more choices to work with. On Bumble, however, it can feel like there are better chances for real connections with the smaller pool of users.
Gender Identity
Although the Tinder vs Bumble issue can seem like a straight people problem, both apps do cater to same-sex connections as well. Bumble falters in this area slightly, as it offers the "first move" feature to women but it doesn't apply to those seeking same-sex matches.
Moreover, Bumble only has male, female, and everyone for the gender identity setting. Tinder has more options, making it the better choice for transgender and non-binary users. This larger diversity allows for better matches and increased romantic opportunities for all.
Of course, users can always go with other dating apps like Her or Grindr, but in this particular match up, Tinder takes the cake.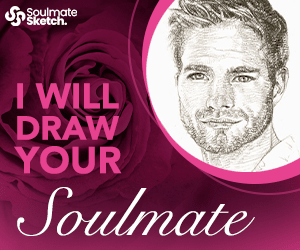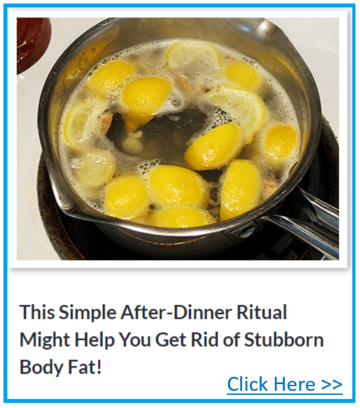 Female Security
The entire principle behind Bumble — the feature that sets it apart from Tinder and other dating apps — is that it aims to increase the power of women in the dating world.
Bumble gives women the sole ability to make the first move within the app, meaning they can ignore matches if they don't want to talk to the guy. The goal is to eliminate the harassment that can come with other dating apps.
Tinder has been weak in handling harassment issues from its inception. The company has made efforts to make the app more palatable to women, but the results have been a mixed bag and largely insufficient so far.
Unwanted dick pics, sexually charged messages, and — in the worst cases — doxxing of personal information all plague Tinder's female users. Bumble isn't perfect, but it has given women a lot more control in choosing who to interact with.
That being said, Tinder has recently introduced a new feature that allows women to go for the "first move" option.
Dating vs Hookups
Tinder has gained a reputation for being the better app for hookups. It has become the go-to app for casual dating. This is entirely unsurprising, given its wider user base. The app accommodates a wider variety of dating expectations.
Bumble, on the other hand, is all about relationships. Given that women have to make the first move, men on Bumble have to be willing to wait. This means that many of Bumble's male users really are looking for true romantic connections rather than trawling the app for hookups.
In choosing between Tinder and Bumble, it is important to know what you want to achieve. If you're looking for casual and just want to hookup with people in your area, that's fine. Go with Tinder and get what you want.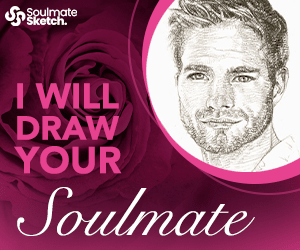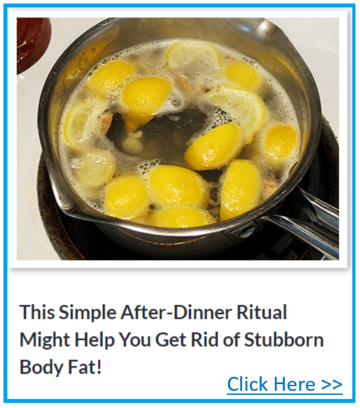 If you're looking for a real date and want to maybe build a real relationship out of the experience, that's fine, too. Sign up for Bumble and find love.
Of course, it's always possible to go on Tinder or Bumble and pursue whatever dating expectations you have. If you're looking for love and you prefer Tinder, no problem! Just be upfront with what you want out of the app to avoid misunderstandings.
Matches
The thing about these dating apps is that people don't use them uniformly. Some users like to use Tinder just to get an ego boost. They have no intention of meeting up with anyone — they just want to feel wanted, which the "swipe right" can provide.
Bumble is a little better in this regard, as the matches expire after 24 hours. That means anyone who really likes you will make a move quickly. None of the ego trip trolls that you can sometimes run into on Tinder.
This makes Bumble the better option is you want to cut through all the noise and nonsense. You know that other users are looking to match, too, and the chances of getting a real response and further communication is a lot higher.
Texting to Dating
Speaking of communication, how does one go from exchanging messages to an actual meet up on these apps?
Tinder has shown greater pro activeness from its male users, taking the initiative to ask someone out quick after getting a match. Bumble is a little slower, as a woman will have to message you after a match.
The problem is that on Bumble, some women would rather work on the texting for a while. They're not keen to move to a face-to-face immediately, so it can take some time to go from messages to real life dates.
In conclusion, the whole Tinder vs Bumble debacle really boils down to whichever app works better for your specific situation. If you're a woman who's been burnt on these dating apps before, go with Bumble and take your time.
If you're not ready for anything serious but still want that human connection, choose Tinder. They are both very useful dating apps, as long as you are clear about what you want to achieve.
Now, whether you go with Bumble or Tinder, there are a few handy ways to increase your chances at getting a date. Here are some very useful tips to help you make the most of these dating apps.
Choose the right profile picture.
This is the first thing anyone sees, so getting the right one is crucial!
Pick a photo that looks really good and shows you in your best light. Don't think of it as a shallow move. Obviously people want to date those who are attractive to them.
It's also important to go beyond the boring stuff. People have seen those gym selfies a million times. Instead, you want a picture that reflects your personality and immediately shows people what you're all about.
If you love travel, pick a picture of you in a great location. Use a photo of you rock climbing or sailing if you're the adventurous type. Just please, no more gym selfies.
Put in an interesting bio.
The last thing you want is a blank bio. You want to maximize your chances at grabbing people's attention, so you definitely don't want to waste that opportunity.
Keep it short but informative. Let people know what you do, what you're into, and what you're looking for. Try to avoid the tired old dad jokes that people seem to enjoy using so much. You don't want to sound like a cliche, do you?
Avoid the rude and obnoxious bios, too. Being arrogant isn't going to win you any brownie points. It will only serve to set you apart from the pack — in a bad way.
Don't swipe right on everyone, but don't be too picky, either.
The thing about these dating apps is that some people think they have to swipe right on everyone to get the best chances. However, that's a waste of time for everyone involved.
If you're really not into someone, don't waste their time with inane chitchat. Only swipe right on the people you actually want to interact with.
At the same time, if you're too picky you'll never swipe right on anyone. You'll just keep going through that virtual rolodex and never get anyone who matches with you. That's completely the opposite of what you want, right?
Maintain a good balance when swiping, so you get the most out of the app.
Figure out an interesting way to start conversations.
The usual pickup lines are tired and boring, but you still want to create a good impression so you'll have to find an opening line that will do just that. Some pickup lines are so corny they end up being funny again, which is exactly what you want.
In any case, avoid the lewd and overtly sexual chat up lines. No one enjoys them, and they can be very demeaning. Instead, try to be as fun as possible. Maintain that good vibe and keep it positive. Breaking the ice isn't easy, but being genuine and honest always works.
Don't be bitter.
The most important part of succeeding in a dating app is communication. You want to deliver a very positive aura, because anything less can just turn people off immediately.
You don't want to bring up your ex or talk about how much you've suffered in the hands of men. Save that information for your friends on your next rant session.
It's not that you're not allowed to talk about the dating issues that plague you, but the dating app is not the best place for it. Think of it as a job interview. No one wants to listen to you rant about your former workplace. It reflects poorly on you and turns people off.
Be genuine and upfront.
As we've mentioned time and again, it is very important to let people know what you want. Anything less means you're setting yourself up for disappointment.
If you're looking to hookup casually, go ahead and let people know immediately on your bio. This weeds out those who would like to date for real and prevents misunderstandings down the line.
If you want to date and are looking for a long-term relationship, be sure to state it upfront, too. The key here is to be genuine and to let people know what you want so you get better results from whichever dating app you go with.