Dirty Pick Up Lines: 105 Inappropriate Pick Up Lines
Not everyone can pull off dirty pick up lines, but that doesn't mean you should give up on them! With the right approach and just enough charm, you might just score yourself a hot date for the night.
Here's the thing: sexual pick up lines are not for everybody. Some people find them rude, others think they are super creepy.
We're not saying you shouldn't use these lines ever, because they do work! Otherwise people would have given up on them a long time ago.
The point is, you need to know when and how to deploy dirty pick up lines if you want to be successful. One misstep and you could end up with egg on your face — literally.
Before you can get started with the sexual innuendoes, here are a few guidelines to make sure you end the night with a hookup — not a slap.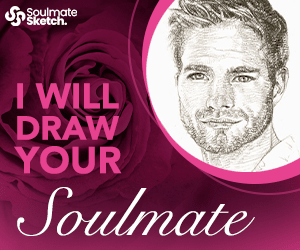 Location, location, location.
It's common sense, really. You should never start getting too sexual at company parties or at your grandmother's 95th birthday. It's a given, right?
You'd be surprised by how many people can't seem to get this minor detail into their heads. Truth be told, this is what sets the creepy apart from the normal. Creeps can't seem to stop talking about sex even in the wrong settings.
So, when are inappropriate pick up lines… well… appropriate?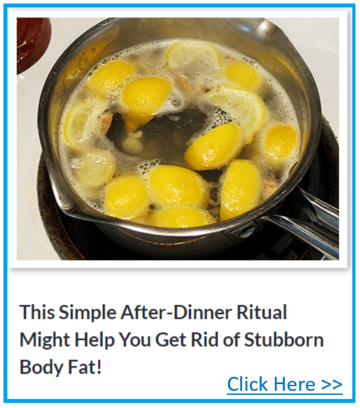 A singles bar is a great choice. Tinder is a possibility, too, as long as the other person's bio indicates they are open to hookups. Someone who says they want a long-term relationship might not be too happy with sexual lines right off the bat.
Know your audience.
Dating is really a lot like marketing, and many of the concepts apply. A sales pitch targeting millennials won't work on suburban housewives, for example. To be successful, it's very important to know who you're talking to and what they need.
Dirty pick up lines work best on people with the same mindset. A person who is looking for friendship or a serious relationship probably isn't the best audience for your innuendoes. Learn to read the room and figure out the situation before you make a move.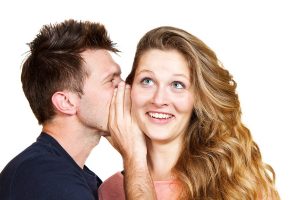 Be humorous, or at least light-hearted.
Heavy breathing, unblinking eye contact, too close for comfort — that sounds creepy, right?
You can be sexual without being creepy, as long as you know how to tailor your approach. Maintain a decent distance, don't get too handsy, and definitely take a charming and light-hearted approach.
Many of these pick up lines tend to be rather cheesy, even though they err on the dirty side. They don't tend to be original, most of the time. The right approach is to acknowledge this reality and forge ahead with humorous self-awareness.
Women are less likely to be put off when you already know that you're being cheesy, which increases the likelihood of success. Besides, the humor could get her laughing, which creates just the right mood for the situation.
Save it for special occasions.
You don't drop the big bombs for minor skirmishes, so why would you go for the jugular immediately?
Let's say you've been dancing around a flirtatious conversation. You need something to push it into sexier territory, and you know that the timing is right. That's when you go for it and drop the perfect sexy pick up line.
Women, this will work very well for you. A lot of women want to signal that they are looking for a sexual connection, but don't know how to do so. Dropping a dirty pick up line is the best way to push the conversation right over the edge and let him know what you really want.
Now that we've discussed the guidelines, it's time to get right into it. Let's bring out the hottest dirty pick up lines for girls and boys who want to take things to the next level.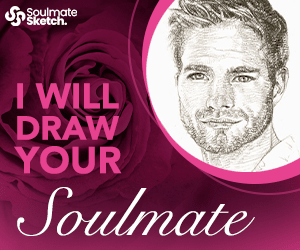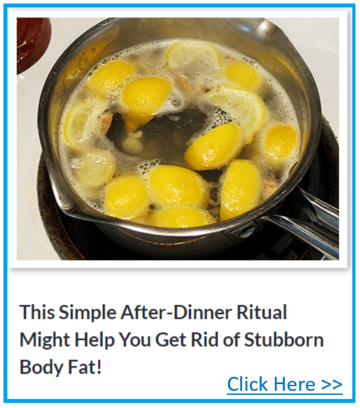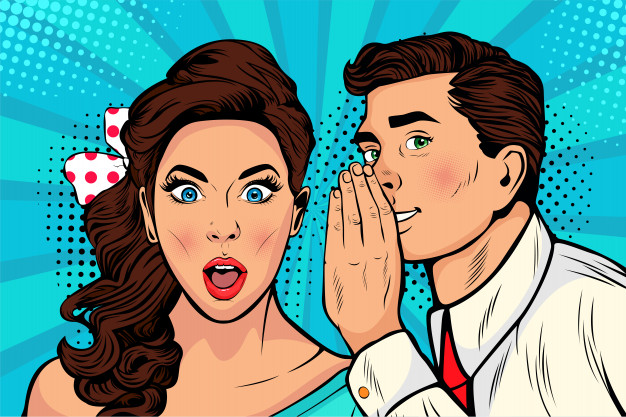 105 Inappropriate Pick Up Lines
Excuse me, I think my tongue tastes funny. Could you help me check?
Are you a carpenter, because I think you know exactly how to handle all this wood.
Do you mind telling me your name? I need to know what I'll be screaming in bed tonight.
This is my to-do list and I need you to write your name on it.
My hands are cold. Can I warm them up inside your pants?
Your dress is cute, but it will look cuter on my bedroom floor.
I bet your nipples are as pink as your lips. Can we go check?
I like your legs; when do they open?
So…your place or mine?
I'm pretty sure you are a postal worker, because I just saw you checking out my package.
Are you an orthopedic doctor, because I have a bone I'd like you to check.
You look a little under the weather. Maybe you need some vitamin D.
I just got these new breast implants. Can you tell? Maybe you should feel them with your hands.
Your pants don't really look good on your hips. I think they look better around your ankles.
Hey, I'm really into astronomy. Can you tell me more about Uranus?
I'm working on my gag reflex and I need a partner. Do you mind helping me out?
If I flip this coin with you, there's a 50% chance I get head, right?
I know I've got enough bones in my body, but do you mind giving me one more?
I didn't get a cherry with my drink. Can I pop yours?
Would you like to try an Australian kiss? It's just like a French kiss, except it's down under.
I lost my pants. Can I get in yours?
I think you just sat on some sugar, because that's a really sweet ass.
Is your bed broken? Would you like to break it?
Are you looking for a job? I've got something to offer, but it involves a lot of blowing.
I'm doing quality assurance testing for condoms. Want to help me?
What size panties do you wear? I'll buy you a replacement after tearing this one with my teeth.
Are you a pirate, because you've got that booty.
I like my coffee the way I like my women: wet.
What time do you get off? I want to be there when it happens.
These panties are uncomfortable. Can you help me take them off?
I'm out of lollipops and I need something to suck on. Do you have something in mind?
How big is your mouth? Can I fit an extra tongue in there?
I hope you're a cat whisperer, because my pussy needs some extra discipline.
I don't like wine tastings because I don't like to spit — I prefer to swallow.
I'm trying to save some water. Mind if we shower together?
You're better than viagra because one minute with you got me all hard.
Are you in the army, because my penis is standing at attention.
I hear you're into yoga. Want to practice your flexibility in my bed?
I hope your pussy has insurance, because it's getting smashed tonight.
I'm a light bulb and I need you to turn me on.
I'm looking for a job, got any openings?
My legs are like butter, they're so easy to spread.
I'm looking for a taxidermist because I need my pussy stuffed.
I just bought this long-wear lipstick. Wanna help me test its claims?
I know you look like an angel, but I'm really hoping you're secretly a slut.
I think it's really rude that your breasts keep staring at my eyes.
I'm a repairman. Got any cracks you'd like me to fill?
This bar is out of seats. Do you mind if I sit on your lap instead?
You're so smart I wanna bang your brains out.
Is that a keg in your pants, because I sure want to tap it.
I'm a carpenter and I can't wait to nail you.
Remind me if we've had sex before. No? Why not?
They say opposites attract. You're hard and I'm easy, so what are we waiting for?
You look like you're cold. Want me to sit on your face and keep you warm?
I've heard this rumor about men with big feet. Do you mind proving it?
My beaver needs wood. Care to share yours?
My mouth feels empty. Do you want to help me fill it?
My socks and my underwear always match. I'm not wearing any socks.
I hope you know how to handle tigers, because I've got a pretty wild pussy.
I'm running low on potassium so can I get the banana in your pants?
Hi, my name is Alice and I think your body is a wonderland.
I can take my clothes off faster than you. Wanna bet?
I hope you're a candle because I'm ready to blow you.
I'm not an alcoholic, but my pussy definitely wants to get smashed.
Are you a farmer's daughter, because you're really good at raising cock.
I got this condom for free, and I really don't want to waste it. Want to help me?
(Sniff.) Hey, you smell. Do you want to take a shower with me?
My ears are cold. Do you mind if I stick my head between your legs to warm up?
I'm not hard to get. I just get hard.
I'm a gynecologist. Do you need a check up?
We don't have to have casual sex. I've got a tux in the car if you need to make things formal.
You're so hot we could make smores off your body.
That shirt looks real nice. Can I have it? Now?
I think you're butt dialling right now, because that ass is definitely calling me.
How do you like your eggs? I like mine fertilized.
Great buns — need a sausage between them?
I'm really good at tongue wrestling. Wanna try me?
Are we in a swimming pool, because I'm feeling really wet.
I've got a new mattress that needs to be broken in. Could you help me out?
Are you feeling down? I can feel you up if it helps.
My friend thinks your breasts are fake. Do you mind if I feel them and prove him wrong?
My penis is feeling a little sore. Be a dear and massage it with your lips?
I'm so hungry. Got anything on you that I can eat?
I know I'm a pain in the ass, but that's why I brought your lubricants.
I've got a sign out, have you seen it? It says slippery when wet.
Can I touch your belly button? From the inside?
Are you into one night stands? That's fine, I'm okay with lying down, too.
My penis just died. Can I bury it in you?
I've got an oral exam coming up. Want to help me study?
I'm looking for treasure, so can I check your chest?
Want to hear a joke about my penis? I have to warn you, it's a bit long.
I hope you've got X-ray vision because I'm not wearing any panties.
Are your legs tired? You can rest them on my shoulders.
They say skin is the largest organ, but I've got something else in my mind.
Are you the national anthem, because you're making every inch of me stand at attention.
I'm an archeologist. I know how to handle bones.
I've got the plug, I'm just looking for the right socket. Do you have it?
I can suck a golf ball through a garden hose. Hi, have I got your attention?
I'm sure you know your ABCs, but have you got the D?
I'd like to ride you like a show pony.
I think my dick might be allergic to you. Every time you're around it just keeps swelling up.
I bet your dad is an excellent farmer. Just look at those fabulous melons!
Better yell timber because I'm getting wood.
Is your cleavage a cemetery, because I'd really like to bury my face in there.
Can I kiss your lips? No, not the ones on your face.