Best Tinder Bios: How To Make Them Swipe Right
The best Tinder bios get all the good matches. Here's how to build one for yourself.
Dating is a challenge, and online dating even more so. In real life, at least, you get to have a bit more time to introduce yourself and show people your best qualities. On Tinder? You get a couple seconds at most, before the other person decides to swipe left.
The problem isn't you, per se.
You can be the greatest person in the world, but if you can't find a way to translate that into your Tinder profile, you get jack squat.
The best Tinder bios are compelling. They grab attention, communicate key information, and get people to swipe right immediately. It's the concept of the elevator pitch on steroids. You don't have a lot of time on a platform built on short attention spans, so you have to make the most of opportunity.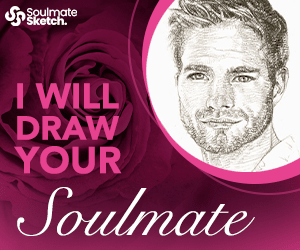 Your success on Tinder — or any other dating app for that matter — relies strongly on your profile. A bad one means people will overlook you, and you won't get a second shot.
Take a look at your current profile. What does it tell you? Does it communicate who you are?
If you are sick and tired of not getting matches on Tinder, the first step to improvement is to work on your profile.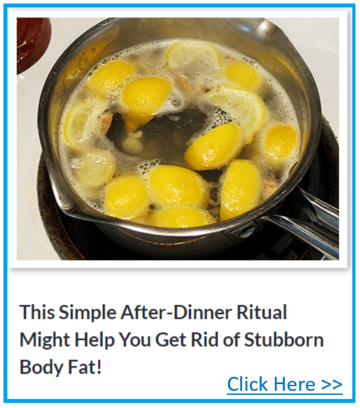 Before we start, there are a few things you can try. Think of it as groundwork to help you evaluate what you need to work on.
First of all, look at the best Tinder bios you can find. Think of it as doing research. What sets these profiles apart? Take note of the vibe and the feelings that you get from viewing the profile alone.
Second, ask a trusted friend to look over your bio. Pick someone who will be honest and straightforward. Sometimes, you need a second person to go over your profile and figure out what areas need improvement.
Ready? Let's talk about the key features of the best Tinder bios, and how you can do the same for your own profile.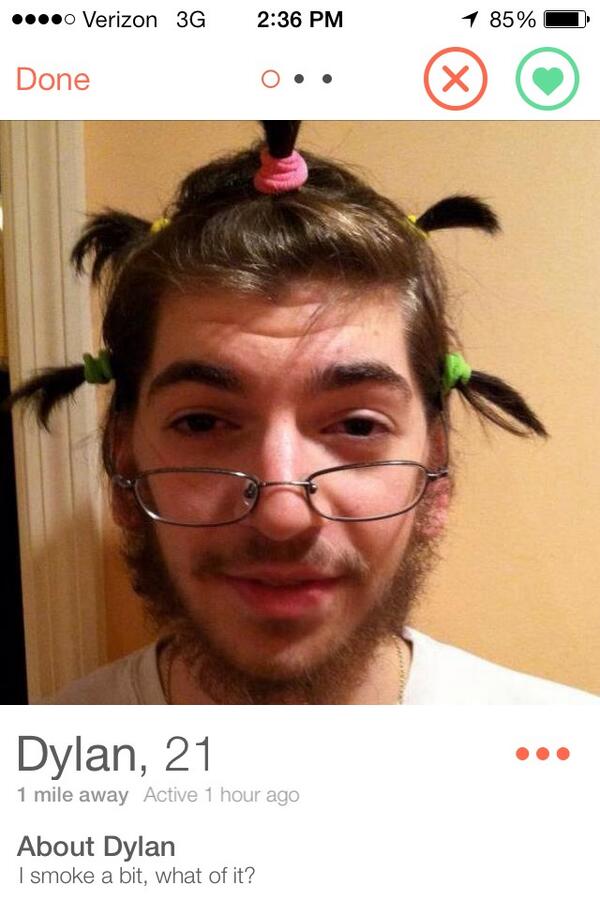 The Profile Photo
Before you can work on the text, you have to work on the visuals first. The picture is the first thing that people see, so it has to be powerful and grab attention.
Here are some important features of a strong profile photo:
It has to be a picture of you, solo. A lot of people like to put up group pictures because they happened to look good in them, or they don't have selfies that they like.
The problem is that people want to see you. If they have to play Where's Wally with your profile photo, you've already lost your shot. You need to be front and center because you want them to see what you look like.
The photo should be clear, not blurry or obscured. It's unfortunate, but a lot of people tend to be quite sensitive about their looks. This has led to a number of techniques that pretty much hide what they actually look like.
You've got overly photoshopped pictures, blurred shots, carefully angled photos — all designed to make the profile picture a little more "attractive". The result is quite opposite, though, to be honest, as it can turn a lot of people off and make you appear dishonest.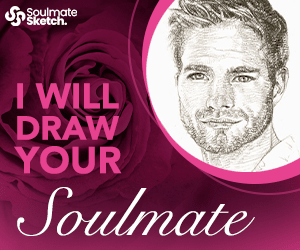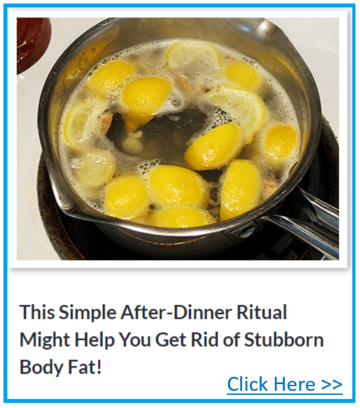 You should have more than one profile picture. It takes two to three photos to really make the most of the opportunity, as you can showcase different facets of your personality. You want to have a good variety so people will see you in different settings.
Avoid the generic and basic pictures. In the last few years, people have really gotten annoyed with the usual gym and mirror selfies. These aren't the best, and have gained a negative reputation recently.
See, they've become associated with narcissism and other negative traits, so maybe avoid them and figure out something that's more compelling.
Your photo should capture your essence. It's not just your looks that should be telegraphed in your profile pictures. Of course, people want to see what you look like and decide whether they're attracted to you or not.
However, that isn't the only purpose of your photos. You want to pick the pictures that show off who you are. If you're an avid mountain climber, a picture of you on the summit is definitely a good choice.
If you're into cooking, a goofy photo of you in the kitchen is sure to be a big hit. The best Tinder bios have profile pictures that jump off the page. You want yours to be larger than life and very inviting.
Why not add puppies? It seems like a cliche now, but people love baby animals. It's a fact, and you should use this to your advantage.
If you've got a dog or a cat, don't be afraid to add a picture of you hanging out with them. It's a great way to show a positive and loving side of your personality.
Be your real self. Some people think it's a good idea to fake certain qualities and hobbies on their profile through pictures, but people see right through that ruse. If you have to fake a photo of you with some celebrity in the Bahamas, maybe rethink this whole Tinder thing for now.
You want to show people your genuine self. Hiding behind posed and contrived pictures isn't going to help.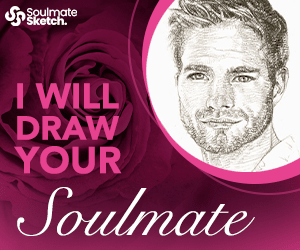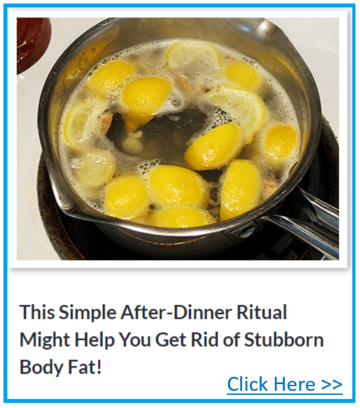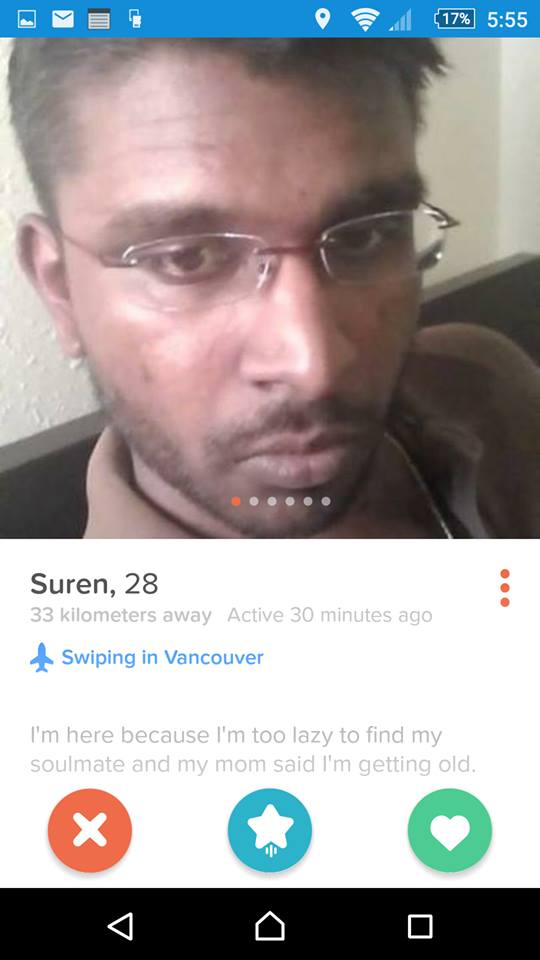 The Profile Bio
Now we come to the second part of your profile, which is your bio. This is a tricky one, especially since a lot of people aren't confident enough to write about themselves.
You want to send the right message, and you don't want to turn people off. At the same time, you also don't want to be too boring and generic. What's the best way to get your bio right?
Don't leave it blank. The worst thing you can do is to just give up right off the bat. It's understandable, because people sometimes feel like it's too difficult so they just leave the bio blank and go forth.
You're wasting an opportunity to introduce yourself on your own terms. If your bio is blank, the other person is going to try and fill it in on their own. The most common assumption is that you're lazy, or that you don't want to share information.
You don't edit your work. One or two grammatical mistakes, no problem. You're not trying to win the Pulitzer with your profile.
However, you don't want to be the sort of person who's bio is littered with mistakes. It can make you look like you don't care, or that you can't even be bothered to write properly.
Try to edit your work, and correct any spelling mistakes you may have made. If you're not sure, use autocorrect to get notified for errors.
Keep it short, but informative. So what should your bio contain? First of all, people like to see what you do and what you like to do. Putting in your occupation is definitely a plus, because people looking for a real relationship will not settle for someone who's coasting by.
Add in your hobbies, and let people know what things you enjoy. Talk about the things that give you joy. If you really love your dog, for example, make sure to name check your pet in your bio.
Just don't go overboard and try explaining way too much on your bio. Focus on the facts, inject a bit of personality, and that's it. If it's too long, no one will want to read it.
Add something that's funny enough to throw them off. Don't go with the dad joke, please. A lot of Tinder users go with really cheesy lines and corny dad jokes. The last thing you want is to get people rolling their eyes at you.
Instead, throw something weird into the mix, just to keep things fun. Call yourself an "amateur cat whisperer" if you have to deal with your kitten daily. Add in things like "professional mountain non-climber" to poke fun at yourself.
The ability to show some levity in your bio can go a long way. Dating is about fun, so sending out these vibes is key to getting the right response.
Don't be rude. The unfortunate reality of modern dating is that some people think being obnoxious is the best way to stand out. Everyone's trying to appear sweet, right, so being rude is the best way to be noticed, right?
Wrong! There's a reason why they say honey gets more flies than vinegar. This is especially true in a place like Tinder, where there's a very wide user base. If you're annoying, people will just swipe left and ignore you.
Don't be negative, either. It's normal to get bitter about love and romance, especially if you've bene through the ringer before. You're bringing some baggage with you, and it's a little hard to discard.
The problem with this is that people can sense that sort of negativity from your profile. Even if you use jokes to mask the bitterness, it seeps through and will turn people off.
Keep your profile fun and light-hearted. If you can't do so, maybe you're not ready to get back into the dating scene.
Don't talk about your ex. One of the biggest taboos in building your Tinder bio: never bring up your ex. You don't want to talk about them, be it in a positive or negative light. Either way, it shows that you're still not over the person, and therefore aren't ready for a new relationship.
Avoid using any photos with your ex in them, too. Blurring them out or erasing their face isn't going to work. Just imagine how that would look to other people!
Trust us, it's not the sort of vibe you want to push in a dating app.
Be upfront about what you want. When it comes to Tinder, the reality is that people have very different expectations. Some people sign up to find long-term relationships, while others want to hookup and keep it casual.
Both options are fine, as long as all parties are clear about things. To make sure people get the right message, state it upfront in your bio.
Keep it classy. We're all adults here, so obviously sex becomes part of the equation in a romantic relationship. However, no one wants to deal with people who can't seem to move the discourse beyond sex.
You've seen those people — they who use the eggplant emoji liberally and presume that this sort of thing is fun, rather than annoying. You can be sexy on Tinder, but keep it around 10% for the bio.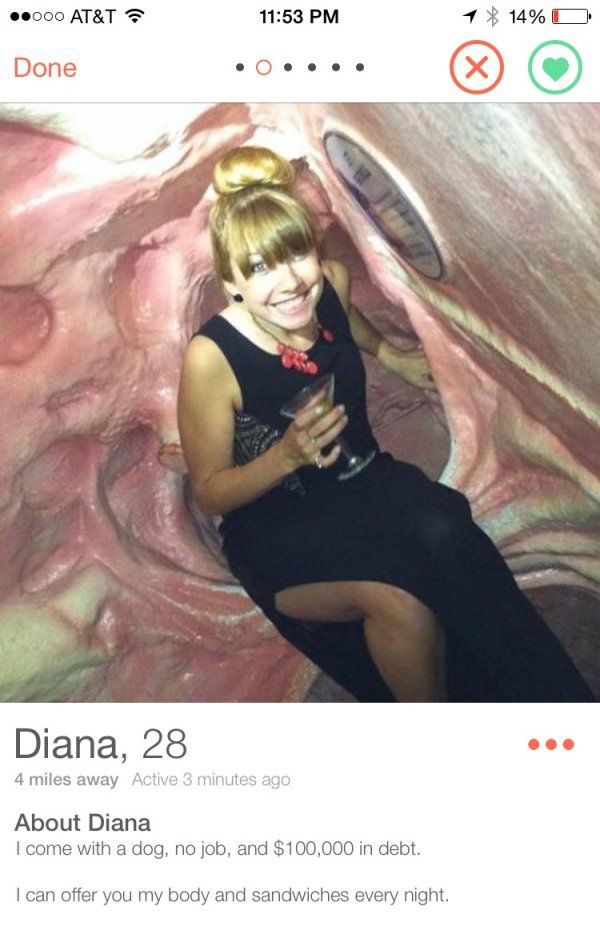 Present a call to action. You know what they say: always be closing. When you write your bio, you have to put in a closing line that invites people to take action.
As in marketing, you want your bio to entice people to take action. It can be something obvious, like, "swipe right if you want to meet my cat". That's a very simple line to get people to swipe right on you, plus it's got a bit of humor injected in.
Another option is to present a funny puzzle and invite people to swipe right if they want to know the answer. In any case, the point of the call to action is to get people to want more from you. The bio is the hook, and you want to catch as many fish as you can with it.
So, are you ready to build your Tinder profile? Don't be lazy and just go with whatever. Take time to pick the right photos and think about what you want to say. You wouldn't go into a real date without some preparation, would you?
That's why you have to work on perfecting your profile before unleashing it. Make sure to give it your best, as this is your foot in the door. Make the most of every opportunity by crafting a profile that people just can't help but swipe right to.